========================
=========================
YOUR FREE GIFT
==================
==============
===============
By: Ruby Nelson
(Click the pic)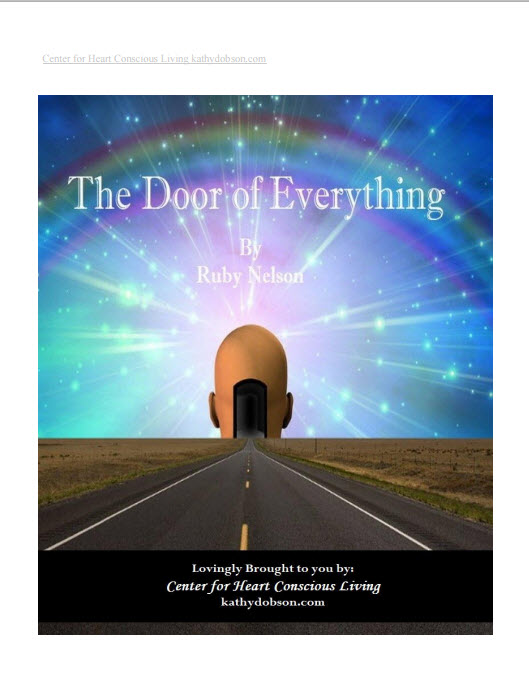 "The Door of Everything." With over 40 years of intense study in this field I've accumulated
many books covering every aspect of expanding consciousness, transcending death and
creating a Light Body.
Many of fallen into the Public Domain and will be offered freely at my blog and in bonus
offers such as the jewel you find here.
To have access to such mind expanding, consciousness exploding material such as what is
offered in "The Door of Everything" for FREE is proof that Source is ultimately freely
available to those searching…
If you resonate with the vibration it will find you!
Please join me for mind expanding experiences!