Woo Hoo…Today we cover….Blog Contests…
It's no secret that blog contests are all the rage right now and if you are a passionate blogger, most likely you've thought about holding your own blog contest. But where do you start?
The first thing you should define before holding your contest is the objective.
For the most part your contest objectives will either be directed towards improving an element that already exists within your blog…something internal to your blog's success such as active participation from your readers…or
directed towards gaining something from outside your blog…such as new readers…external additions.
Internally focused Blog Contest Objectives:
Focus on and Reward the readers/followers you already have
Increase your page views and time spent on blog
Increase your reader participation
Externally focused Blog Contest Objectives:
Gain new readers and subscribers to your blog, including those who sign up for your RSS Feed.
Increase links pointing to your blog
To contribute to your chances of having a successful contest, you need to concentrate and identify one of those two areas …
If your primary objective is to gain new readership…
you would not run a contest focused on your present readership such as asking them to write a blog post about the contest or asking them to locate something within your archives etc.
Those type contests should be reserved for rewarding your loyal readers…getting them to be active participants on your blog.
Although all contests will most likely draw some new visitors, a contest centered around drawing in new readers definitely has more of an external focus possibly involving your present readers taking action and doing something more viral in nature to help promote it.
Both of these competitions offer opportunities, however the external objective contests require more work and are definitely riskier because sponsors can be involved in these.
Should you use sponsors for your externally focused contest…and you don't draw enough traffic…you will be left with a major head ache and some explaining to do…as well as a very unhappy sponsor!
Worse yet…you could be giving away a prize that has great value…to a contest list of 10 people…or even get stuck with it.
You must consider the prize…and the source.
Will you be the sole provider or will you be turning to sponsors for help?
Unless you have a huge readership with lots of daily traffic, I would suggest you turn to yourself as the funding source to begin with. It is safer as you will have no one to answer to but you if your blog contest does not take off for some reason.
You don't want to deal with angry sponsors or worse yet…disappoint them.
As your readership and popularity grow…and the numbers increase, it's time to approach sponsors.
You can approach them directly with your request for a gift/prize or you could simply blog about wanting sponsors ahead of time and see if anyone responds to your request. Once again…make sure the sponsor's prize matches your readers needs…otherwise all is in vane.
I've used sponsors by tapping into my own group of marketing friends and seeing if anyone wanted to participate. Dawn Kay of 1st Class Transcriptions participated in my last blog contest by adding to my prize value by offering 1 hour of transcription service for the winner.
It was just a matter of bartering with Dawn 😉
I have also used the barter method to exchange what I already own…for a product or service they are willing to give. That way…they have something new for their contest…and I have something new to run a future contest with.
Just use your imagination 😉
If your blog is too small to ask for sponsorship, start developing relationships with some of these people for future consideration…it's never too early to set the table 😉
If you do use sponsors for your contest, make sure they understand the rules completely and what the expectations are.
Here's a short checklist to keep handy when approaching a perspective sponsor: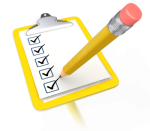 Prize: determine the actual value of the prize offered and get a complete description
Sponsor benefits: Be very clear about what your sponsor will receive in return for his prize. Are you bartering outright like I did on a few or are you going to offer ads and promos?
Shipping: Is there shipping involved? If so, decide ahead of time who is responsible for shipping costs…particularly if it involves international shipments.
Promotions: Be sure and get a complete description of them and their product so you know exactly what they want said. Let them know if you will be doing any active promotions or linking.
Will you be promoting them in any posts and if so, detail how many readers will see your post. Mark my word…they are after advertising and promotions!
And, above all, never lie to a sponsor or promise anything that you cannot make good on. Upfront honesty is what it's about.
I know the burning question in everyone's mind right now is:
What can I give away???
The best prize you can offer is one that relates to your blog subject matter…you need to appeal to your readers.
And obvious as it seems…it must be valuable. Look, time is of essence to most people and if you are asking for participation in something you are asking for someone's time…so make it worth their while.
Keep in mind that value does not always equate to monetary value. If you are target on with your gift, money is secondary. The most important thing is that it appeals to your audience…that is the value you are after.
I have currently started a video series on running blog contests. The first video will be presented in my next blog post for your review 😉
We'll cover everything you need to know about running a successful contest…
Blog Contest Basics:
Ideas for contests that you can run
Prizes to use…where, how and what
and we'll move into:
Sites that you can go to to list your contest
Methods used to promote
and I've even found a new site that is going to be lots of fun and give you lots of opportunity to enjoy blog contests…whether you are running one or entering them.
Stay tuned!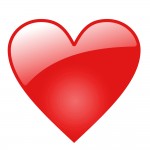 p.s.
One day soon you'll see a new blog design up. I've run into some designing issues but hopefully it will soon be worked out. I really am working hard to get it done! lol
29 Responses to Cashing in on Blog Contests