As most of you know I am on vacation right now…off in Colorado for family visits and mountain retreats 😉
Although I am not due to return until the 31st of the month, I thought it would be fun to share some pictures from my camping trip to the Gore Mountain Range located within the Colorado Rockies. I am a hiker at heart.
At first I thought it might be fun to create a "flip book" from my assortment of pics (flip books read just like regular books and would make great online picture albums)…but then it suddenly dawned on me that this was a great opportunity to practice my Camtasia and Power Point skills by creating a video presentation with my camping pictures.
This would accomplish a few things…
Allow me to share more about myself and give others a window into different facets of my life and passions.
Put in valuable time practicing on tools…Camtasia Studio 7 and Power Point that will contribute considerably to my presence and ability to share and teach online.
Pushed me to learn how to add my choice of audio mp3 files into Camtasia…a completely new skill for me.
Keep up with "Learn With Sally"…I know they entered into the first video module this past Thursday and although I do not yet know exactly what the lesson covers…at least I am practicing video and it can only help me.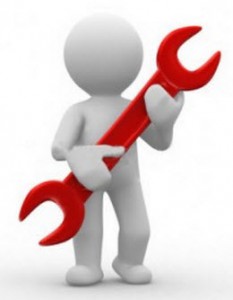 "Use your tools"…any way…as many times a day that you can for whatever application might present itself.
After working online for a few years now I can…without hestation tell you that it is all about practicing and honing your skills…and that includes becoming adept at using your tools.
The only way to become an expert is to be an expert.
It didn't matter that I was not creating an IM teaching video in this instance. The point is…I had a task at hand and by joining my desire to create a picture presentation with my need to practice and hone my video skills I was able to use my time very wisely and accomplish two things with one stone.
After making the slides in Power Point and importing them to Camtasia, I originally used music files that Camtasia supplies with their software to add background flavor. And, it worked.
But, it was generic and further more, there was a song "Rocky Mountain High" by John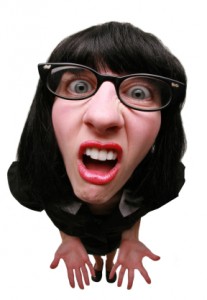 Denver..that was absolutely perfect for this application…but…mmmmmm….how do I get it into Camtasia so that I can add it to the timeline and create the video?
I had no idea. I thought it would be as easy as importing the mp3 file, adding it to the timeline and turning it all into an mp4.
Wrong. Of course it was not that easy.
So, I headed over to YouTube to find my way. After a few videos and a couple of tries, I accomplished what I set out to do and the music now matches the video. (I will be teaching what and how I learned to do this in a future blog post…so stay tuned)
I am a very "happy camper"… 😉
I'll be catching up with class, webinars, modules etc. when I arrive home later this week. And, I must apologize that I will not be able to do any serious blog hopping until then also.
In the meantime, I do hope that you enjoy this little video presentation that I created for you. I have a few camping stories too that I'll share in the next post.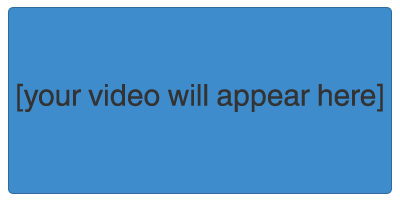 I say again…"use your tools" whenever the opportunity presents itself…make wise use of all your time and success will come faster…

Check out the results of Barry Wells challenge that pushed all of us a little harder…produced great results and created a platform for all of us to share a bit of what we know. Simply brilliant 😉
21 Responses to Use Your Tools