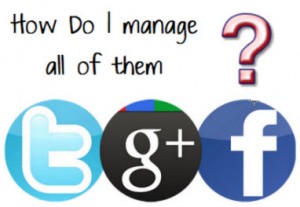 Wowzeeeee…my head is spinning! I just finished watching all the videos that are included in this weeks "Learn With Sally" lesson. This week included a lot of busy work…basically laying the foundations for all the social media networks that are a must in today's blogging world.
It's all about getting that all important traffic and using the appropriate tools to do that…and no one that I know is better than using those social tools for traffic than Sally.
And, if I must admit it…driving traffic to my site is a weakness of mine and something I am paying close attention to.
Sally's videos are wonderful. Easy to watch…never too long, and always include the details. I have found so many times in the past that I'll start watching an instructional video only to get to a spot where the "guru" left out an all important detail…that he didn't think important but to a newbie or someone learning the new operation, that little detail is the key to getting the whole process done and without it you remain stuck.
I have not run into that problem yet with any of Sally's videos.
We covered Facebook, Twitter, LinkedIn, YouTube and Google + of course. Not only did Sally walk us through all the sign up details but provided us with some excellent plug-ins that help with traffic through these sites. Sally calls this our "traffic circle."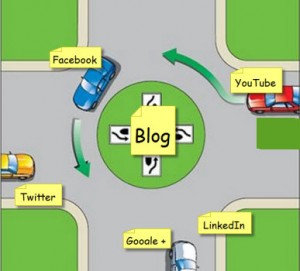 If you want to read more about each application, Ian Ieba has covered it quite nicely in his blog post so there's no reason for me to repeat it: Learn With Sally…Building Solid Foundations.
We also learned about a simple little application called WiseStamp that you can use with Chrome, Firefox or Safari. This little application takes your ordinary email and turns it into a traffic generator by leaving a stamp at the bottom of your mail with access to your different social sites, blogs and websites.
To read more about this exciting app, check out this blog post by Dawn Kay…"Freebie Traffic Generator You Can Set and Forget." You'll find everything you need to set one up for yourself as well as a few examples.
And, to liven things up a bit, Sally has created a "traffic competition" from August 11 through August 31st. The person who provides their Google Analytics page with the greatest increase in free traffic…is the winner of a brand new Kodak Video Camera…and, boy would I love to win that!
If I had to put money on someone right now…I would give Barry the prize 😉 But there is a long way to go yet…and who knows…we could all be surprised by the winner!
Speaking of Barry…he turned his most recent blog post into a challenge of sorts. Check out his newest blog post: "I am Showing You Mine but Will You Show Me Yours?" Barry is challenging us to make a video. Any type of educational video will do. And, for those who help get the word out…the top ten traffic generators…will get a link in Barry's next video on the 30th.
As you can see, Sally has some very active students in her class 😉
So, to honor Sally and her video modules coming up and to honor Barry and his challenge I am going to make a video showing a couple of tips that I use over and over on my blog and I think will help others. Some may think them too simple but often times, it's the simple things that trip us up.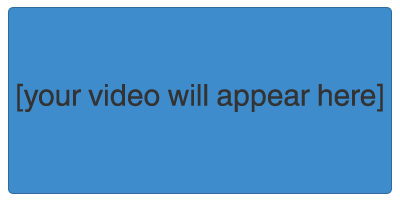 So, as you can see, I am still a bit rough around the edges 😉 And, a few times I forgot to tell you which side of the mouse you were clicking, the right or left ;(
At any rate, I am taking action…even though I feel a bit awkward doing it…it is the only way I am ever going to get comfortable with video.
In fact, I would say the whole exercise of blogging is about taking action. Nearly everything I've learned on my blog is from experimenting and watching other people's videos to learn how to manipulate my own blog, widgets and plug-ins.
Which brings me to the last person I would like to congratulate for taking action and joining Sally's blogging course. Sarah Knight is a new blogger and look what she has accomplished in just a couple of weeks. She has a brand new blog up and is already receiving comments and tweets and it seems has the appropriate plug-ins placed too. Way to go Sarah!!
So, it's onto module 3 tomorrow. 😉
I'll be leaving on a much needed vacation to Colorado and the mountains. on Saturday and won't be back until the 31st of the month. Although I live in Florida…and I do love the warm climate…I love the mountains more than anything and find that I have to retreat there every once in a while for R & R 😉  I will be trying to keep up as best as possible…except for the 4 days when we are actually camping. 😉 I'll be thinking about you guys though!
Till the next installment….
enJOY every moment,

p.s.
If you haven't already seen Nikki Steven's blog makeover take a look at what some creative action will do for your blog header 😉
She has a great post about the transformation…"Check out my brand spanking newly revamped blog"
55 Responses to Can I Have Some Space Please?