I heard some exciting news the other day that would be lots of fun to share with you guys. A good friend of mine who is also an Internet marketer,  Sally Neill,  recently won a contest that is going to fetch her a completely new $2,000 blog redo ready to roll! Wow!
To be honest with you I do not even know what goes into a $2,000 blog other than the fact that Sally will get to have whatever design she wants placed there. Sally is a member of Alex Jeffrey's List Building coaching course and this was a contest that Alex ran for all his students who wanted to participate.
The winner would be the person who generated the most blog comments within 4 weeks time.
I remember Sally being over the top excited initially and then lapsing into a small negative "I'll never win" feeling. But, it didn't last for long and Sally continued to pursue it…probably never expecting it to happen, yet wanting to play the game the best she knew how.
Well, to Sally's surprise, it paid off. She was announced as the winner this week  and she will soon be the owner of a shiny new "$2,000" blog redo. I can't wait to see it!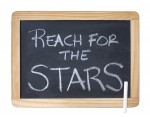 I actually met Sally on Randy Smith's "More Monthly" site, where members can download many PLR, MRR, and Resell Rights product choices every month…with bonuses…but more importantly they can participate in a very active forum, which has been my "go to" home for quite sometime now.
My point in mentioning this exciting news is not only to congratulate Sally for her hard work and diligence, but to show how important networking is to your online business and forums are some of my favorite places to network.
Sally tapped into all her sources in order to generate this traffic and all of us from MoreMonthly pitched in to help her win this awesome contest. Randy Smith of "No Hype Marketing" is site owner and very active on his own forum. Whenever I have a question about an issue or simply how to accomplish something online that's where I take it.
I see some very important lessons for all of us here not the least of which is how important our network of friends, associates and JV partners is to our business online and the other thing I want to mention is how brilliant Alex Jeffreys was to use the "contest" strategy to help train his students with their list building tactics.
By using a contest, Alex got a lot of people involved….taking action. And, that's where it all happens folks…in those action steps.
Here's what Sally had to say about Alex's contest: Doing just enough is never enough, you can always do more. Now Alex said just by entering the competition we will all become winners because:
We are using methods to generate traffic that will benefit us for years to come.
We get a pdf of everything the winning blog received in it's revamp to apply to our own blog.
We get to see how all the other students are generating traffic and can implement these traffic pullers ourselves.
So yes, we will all be winners in that sense. Nice move on Alex's part. Those who participated all came out winners. Congratulations again to Sally…honestly it could not have happened to a more deserving person.
Check out her blog SallyNeill.com "Burn Brightly Without Burning Out"…she captivates me with her writing and I think she will you too. You will even meet her daughter Jade who she shares the spot light with regularly.
On another blog note: please be sure and check the expiration dates on any cards you may be using to pay for hosting and domain names. Another dear friend lost a few years of blog history and their blog domain name because their credit card expired.
Someone scooped up her domain name within an hour of it being available!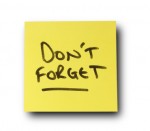 Don't take anything for granted…go check your expiration dates for both your cards and your hosting and domain names.
There may be someone waiting in the weeds for your blog domain name to appear as available and it could be gone within minutes. Let's learn from the lessons of others.
Congrats once again Sally…you are awesome! Kathy *
15 Responses to Alex Jeffreys Student Blog Traffic Contest Winner