That was so hard!!!
I finally finished my lesson from…not last week but the week before! In actuality it did not take me that long…but I must admit it took many "takes" and "retakes" to get it right.
We completed video mania part 3…and I had to make a video of myself speaking about something. Sally left the door open…this something could have been as simple as reading a poem in front of the camera.
Admittedly this is the part of of the video modules that scared me the most. Heck…I love working in PowerPoint and Camtasia…capturing screen shots and making cool slides….no problem.
but me in the video…..??? Yikes…
Was there any way I could get around this?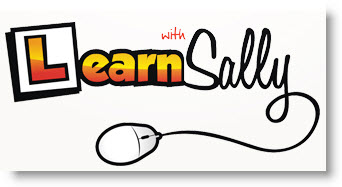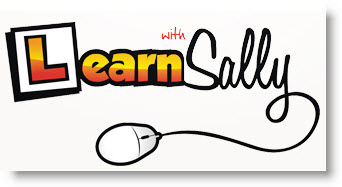 Recently I joined Sally Neill's new coaching course "Learn With Sally." with a definite purpose in mind. I didn't just jump in…I knew exactly what I was getting into. I have a goal in mind and I firm resolve to achieve it…and…
I know Sally's course is my ticket to getting there (as long as I take productive action of course), because she has achieved what I desire to achieve, to become adept at creating a living from my own blog…so that I can show others how to do the same thing….the perfect path to follow…. Continue reading →
Yippeeeeeee…..

I just arrived home today from a visit with my grandkids (they are the lights of my life) and even though I am a bit tired from the drive…2 hours north, I am running on adrenaline because I get to announce the winners of my Camtasia Snag It contest.
I have to tell you that in my two years of blogging, this blog post idea might be the most fun I've had yet.
Here's some of the highlights of what I was able to accomplish:
Excitement around my blog 😉
Inspired ideas for my tagline/byline header
New blogging friendships – building my network
An opportunity to create my first Camtasia video – accomplishing and learning something new
Helping those who helped me by linking back to their blogs
and, so much more… Continue reading →
I am very excited to be bringing an offer to you today that I believe with all my heart is a fantastic product that will save you an enormous amount of time and hook you up with some of the "best of the best" Micro Jobs vendors in the business.
Micro Jobs have certainly taken the Internet by storm…but they do have their downfalls and one of the biggest downfalls in my opinion is trying to sort the good from the bad…the winners from the losers. It can be extremely time consuming.
If you've been on Fiverr lately…you know exactly what I mean. There are pages and pages within each category. You could spend hours sorting, writing and hiring them only to get a product back that you are less than happy with and worse yet…you have to start the process all over!
It's not so much about money spent…your cost for the service is only $5. But what is your time worth?
How many hours did you spend searching before you found the right one?
That's where the true value of this product comes in.
Don't you just wish you could simplify the whole process and someone would lead you to the "best of the best"…eliminating the searching…allowing you to concentrate on more important things?
Today is your lucky day… Continue reading →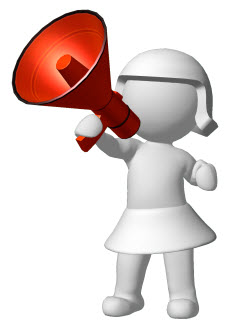 As I said in my previous post on blogging experts, being interactive is something I am going to implement on my own blog a lot more in the future.
Pictures, contest, surveys…I am going to incorporate all of it.
It's a way for others to join in and that's creates excitement and fun.
So, with that in mind, I sat for days wondering how I could incorporate a contest into my blogging. I had a great gift set aside…actually a few of them…it was just a matter of coming up with an appropriate contest that excited others enough to get them involved.
I've been working on a blog makeover lately. Haven't come up with any particular design…that will come but I need ideas for a bi-line.
Bingo…I suddenly realized that I had the perfect audience to help me out 😉 😉 Continue reading →