I've been joyfully blogging for a couple of years now and for the most part, I have concentrated on bringing excellent quality articles…each one offering something unique to help educate and aid anyone working online.
Generally speaking, I feel that I have been successful doing it.
But, I want to be better. I don't want to be average. I want people to notice me, come back frequently and get involved with my blog.
I've been following two exceptional marketing ladies for a couple of years now and both of them have really taken off this year with their online marketing business.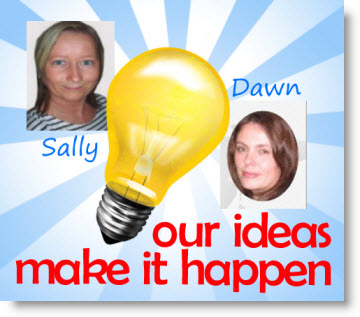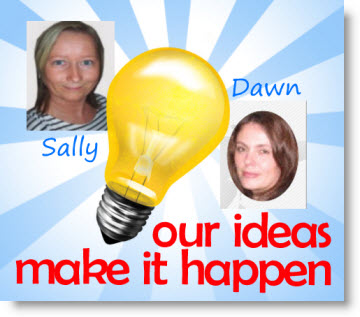 Naturally I paid attention. What were they doing that started driving such valuable traffic to their blog? Why was Sally Neill able to quit working for Alex Jeffrey's after only six months?
Sally Neill who I consider both a personal friend and a highly successful marketer…is the best example of a blogger who has earned a gold star in the area of successful blogging.
She is the mastress (I like that word) of interaction and educational videos. She has learned the art of sharing her private life…opening up her authentic self to her readers all while she is educating them…and her readers are eating it up.
She is fine tuning the art of interaction with her readers. There's always a video to watch (she has lots of great educational and entertaining videos on her blog), a contest to enter, a question to answer, a beer to buy… 😉
Who ever lands on her blog has plenty to keep them busy. Never a dull moment.
And, Google likes blogs that stay busy 😉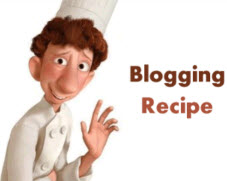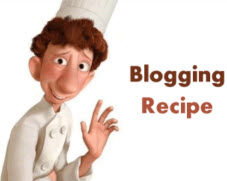 You want an education…it's there
You want to laugh…it's there
You want to share a tender moment…it's there
You want to meet Jade her daughter…she's there
You want to meet Sally herself…authentic and real…straightforward and in front of the camera…transparent and ready to greet you…she's there.
Sally more than any other blogger I  know is aware of her audience, their needs and how to keep them happy and coming back.
One more talent that Sally has that I am going to emulate is the way she finds ways to include other marketers in and on her blog…promoting them and helping them in any way she can.
In videos, blog posts, comments…you'll always find her mentioning someone that has helped her along the way.
She never misses that moment…that opportunity to help someone else out. And, now look at what is happening. The energy she has sent out so selflessly…helping so many other bloggers get attention for themselves…is now focused back on her multiplied tenfold!
The spotlight is on Sally! And,  no one deserves it more. I must tell you how heart warming it is to have actually watched someone go from mediocrity last year…to a bright shining beacon in the Internet marketing world this year.
It gives the rest of us the hope and faith we need to hang on until it happens for us.
We would all do well to copy Sally's blogging ways…she's an excellent teacher and way-shower.
Here's an article…written by Sally herself about how she has managed to break the blogging barriers and build a successful business with her readership…check out this post:
"What would you do…?" (while you're there, check out the post by Barry Wells…another favorite marketer, and brilliant interactive blogger…on the same question)
This brings me to Dawn Kay.  I met both Dawn and Sally in Randy Smith's (another one of my favorite marketers) MoreMonthly.com forum…which has evolved into an excellent source of coaching over at InternetMarketingApprentice.com
Dawn has been a valuable source of support and friendship since my early days on the forum and I must tell you it has been a real pleasure to watch this special friend blossom into the blogger she is today.
Sally and Dawn are also good friends and I have a sneaking suspicion that Sally is coaching Dawn a bit in the background...and doing one hell of a job I must say! 😉
Dawn's blog has become interactive lately…with questions and contests (where's the "buy me a beer" Dawn? ;)…and check the activity and comments there!
Not only does Dawn offer a booming transcription service that I have personally used and can vouch for "First Class Transcriptions", but she has become a smart, interactive blogger who is demanding attention and getting it.
Check out her interactive blogging activity:
She asked one question of three different bloggers and turned each one into a blog post starting with Sally's answer. She also ran a contest last month…with the winner receiving an hours worth of transcription time for free…worth nearly $70.
She is getting attention…and I am paying attention.
Getting personal and making your  blog interactive…along with great content, is the key to blogging success. Dawn's and Sally's blogs are proof of that.
Providing great content is only one part of the equation.
Content + Personality + Transparency + Interaction + Videos (both educational and entertaining)
A no miss formula for blogging success.
If you are ready to take your blogging serious…if you really want to shorten your learning curve and take your blogging and IM to the next level…
Sally will be opening her 1st coaching program in early July. Stay tuned for all details…this is one you won't want to miss.
I know I won't.
Stay tuned…next blog post I'll be running my first contest! And, I really think the reward is cool!
See, I've learned from the best already 😉


One More Thing…
Notice the new Google plus 1 button at the top of the page? Most marketers were already aware that it was coming…but just in case..here's where you can read about it and get your own Google plus 1 button 😉
Among other things, this is Google's way of using social media as an indicator of how popular your blog is.
If you want to read more….
Don't forget to Plus 1 me 😉 please…and Thank you!
(I know, I know I seem far behind because I don't have a Facebook "like" button up yet…it's coming 😉 I just had to study all the options before I committed.
You know, I can appreciate all these attempts to sort the best content for their readers, but if this "button" trend keeps up we're going to have to perform button exercises as well as commenting on every blog we visit.  lol  Thank goodness for automation 😉
39 Responses to Blog Like an Expert