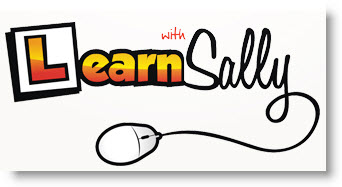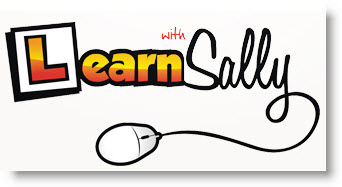 Recently I joined Sally Neill's new coaching course "Learn With Sally." with a definite purpose in mind. I didn't just jump in…I knew exactly what I was getting into. I have a goal in mind and I firm resolve to achieve it…and…
I know Sally's course is my ticket to getting there (as long as I take productive action of course), because she has achieved what I desire to achieve, to become adept at creating a living from my own blog…so that I can show others how to do the same thing….the perfect path to follow….
It's all about Freedom folks…and earning a living from blogging frees your mind, spirit, and physical self to be where ever your heart dictates.  Haven't you always been told to follow your heart? And, isn't that what life should really be about? If we can't live authentically, then why bother?
Sally Neill has achieved with her blog what I want to do with my own blog and I'll be documenting my personal progress as it plays out and I overcome fears that have finally met their match. Sally is a lovely lady…with a thick "Scottish accent" (no fair, cause that gives her an edge in videos….lol) who has achieved the dream that so many of us come online with…to make a living by blogging.
But, don't let that sweet little "Scottish accent" fool you. Sally is tough. I knew that going in. But that is exactly what I need.
Two weeks ago on July 28th the intro webinar was held. I was not able to attend (much to my dismay) but I listened to the webinar's replay and smiled as I heard one after another overcome the fear of speaking live on a webinar for the first time.  I knew that I must join that crowd of overcomers as soon as possible.
Webinar 1: Blogging SuperStar
Main points: Helping Other People (Sally's secret to blogging success)
Being personal and telling our own story/journey to success
Making changes to the way we blog now
Sally taught us so many valuable blogging ideas using different plug-ins as well as educating us on what we needed to include in a blog post to make it interesting, fun and educational at the same time. Some of them seemingly small things that actually make a huge difference in blog retention with your readers and better yet…return visitors.
The timing could not have been better for me as I had recently run a contest to generate ideas for a blog makeover tagline and I was due to pick the winners and announce them.
I also grabbed an opportunity to speak at the end of the webinar, erase my fear of speaking and (I am hoping Sally turns her Q & A's into Comments, Q & A's) and catch up with the "cool crowd" from the week before. I don't like to get behind 😉
As I sat down that evening to write my blog post announcing winners of my Camtasia contest I realized I had the perfect opportunity to implement all the blogging ideas that Sally fed us in the webinar…and there were many!
What seemed like a normal blog post..was actually laced through with all of Sally's cool blogging tips. You'll find all these things in my blog post "Contest Winners Revealed"
Bulleted points or lists
Creating a buzz by announcing contest winners
Highlighting words
Being as descriptive as possible
Hyper links back to my other blog posts and other blogs
Funny exaggerated words to grab attention and put smiles on people's faces like Yippeeee (creating my own language)
Blog signature (let's get personal)
Audios and Videos
and soooooooo much more
Oh, and did I say vidoes? lol Most people don't realize it but that contest blog post contained my first screen cast video ever! I have played a bit but never produced one. It has been on my list of "to do" things like forevvverrrrrr.
I created a video showing me selecting the random winner with a cool tool I found online. It would be long enough for me to get my feet wet without putting too much pressure on myself. 😉
Doesn't sound too bad either and I fully realize that I will only get better with practice. But here's the thing…you guys heard the edited version…lol…only I heard the unedited version. I edited out may "ah's" uneeded words and pauses so long it seemed like I had left for the day…. 😉 (Camtasia has a great editor)
Camtasia at first seems daunting…but I am here to tell you that with a little practice it is really fairly easy and lots of fun. This is truly a practice makes perfect type software.
Sally's coaching has 13 modules with 2 of the modules being dedicated to video. I can't wait. That is one thing Sally is a genius at and I am going to copy her…with my own twist of course 😉 😉
She won't reveal what module 13 is about, says it's a surprise…but from her excitement it's going to be awesome. And, who doesn't love surprises?
What a great way to create interest and resolve. Sally is a blogging genius 😉 and I am a genius for signing up to her course. 😉
We were assigned some plug in's to add to our blogs that help with eliminating spam comments… "the GASP plug in…and a plug in to help generate more interest after they leave a comment by sending them an email thanking them.
Sally has written many awesome reports two of which we we assigned that week to read:
I recommend you read both also. You'll come away smiling from all the info you're going to get for free 😉 and if you're not already familiar with Sally's style…you're going to love it!
Stay tuned for future episodes of my journey with "Learn With Sally"…I'll be reporting weekly.
Till next time…
enJOY every moment,


26 Responses to Learning From the Blog Hopping Queen