That was so hard!!!
I finally finished my lesson from…not last week but the week before! In actuality it did not take me that long…but I must admit it took many "takes" and "retakes" to get it right.
We completed video mania part 3…and I had to make a video of myself speaking about something. Sally left the door open…this something could have been as simple as reading a poem in front of the camera.
Admittedly this is the part of of the video modules that scared me the most. Heck…I love working in PowerPoint and Camtasia…capturing screen shots and making cool slides….no problem.
but me in the video…..??? Yikes…
Was there any way I could get around this?
Ok…it was time to face a fear…and a big one it was. Not sure why I had this fear…but every time I attempted to record myself I was unhappy with the results.
I am sure after a few have been done I'll get used to seeing myself on screen and it won't be so scary.
But Sally wanted this one simple, with the light on our faces…and I…
want to be authentic. I want total transparency with my readers so that they know my human side as well as my "Super Blogger" side 😉 so…in front of the camera I went…lights and all!
So, this is me in the buff…haha…
I mean I have no props...nothing to hide behind…even the  room I was in didn't give you much to look at except me! I was thinking that I needed a great background like Ian has on his videos (he is making an amazing assortment of videos on PLR)…there are other things to look at…kinda interesting I think 😉  But, I had no time to totally change things around so I stayed up in my loft where I normally work and took the video in my exact work spot…sitting at my desk that I use everyday.
Ok…so I did wear a little lip gloss…have you ever noticed how dry your mouth becomes when you are nervous? This lip gloss helped my lips to keep from getting stuck together…lol
This video is of course all about Sally Neill's newest offering…I figured if I was going to get in front of the camera…it was going to be for something very, very special…
Although Sally is not going to open her live coaching till at least next year…she wanted her coaching material to be available to anyone wishing to supercharge their blogging now….
so…
Sally created  "The Replays" and the first 4 modules have now been bundled up into a package ready for purchase. There will be two more bundles coming as the webinars are finished.
Inside this incredible package you are going to receive:  
4 complete replay webinars
36 monkey see/monkey do videos (really, really easy to follow videos)
support from an incredible group of super charged marketers
tons of resources
I am a true believer in Sally as a coach…I do know first hand now 😉
Sally is an incredible marketer and I must tell you that although I thought I knew Sally fairly well…this marketer is brilliant. Seriously…I knew Sally was smart but now that I am being coached by her I realize the depth of the knowledge that this woman possesses. No wonder she is such a huge success.
Here is my first ever…in the buff…video…
I hope you enjoy it…at least I know the content is great!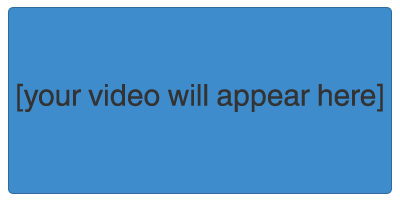 If you've been thinking about super charging your blogging or possibly you want to start blogging…then look no further. Sally's monkey see/monkey do videos are your answer.
For anyone that likes to see results first...check out the student blogs…look at the archives and see how much progress has been made…
Barry-wells.com-Barry is really taking off as a blogger. Look out into the night sky…you'll see his star rising rapidly. (by the way…if you visit his blog…be sure and call him "Pinkie"…
IanIeba.com– I can't say enough about Ian's blog. He has an incredible series on PLR being offered right now. What you will find out for free is amazing. His star is not far behind Barry's…and if you go to his blog…be sure and call him "Pinkie"…
DawnKaysblog.com– So happy to see another female marketer doing so well! I cannot believe how much progress Dawn has made since she hooked up with Sally. She alone is a great testimonial for Sally. Her star is lighting up as I write this.
NikkiStevens.com– Here's another strong female marketer 😉 who has completely changed up her blog and written some really helpful blog posts along with a pdf since joining Sally's course. Watch for her star too…
And check out the rest of these blogs…some have just begun and others are well on their way but everyone is making super progress…
Jacinta Dean Blog (Jacinta has been side lined…sharing the family flu ;)…she's better now and we expect great things from her 😉
Jean Shaw Blog (Jean is another that has some personal issues but she shines anyway and we hope to have her on board fully soon.
Sarah Knight Blog– a new blogger who is coming along nicely 😉
Nigel Yip Blog– Some personal issues have held Nigel up but I suspect he'll be back in full force soon. We're looking forward to it as Nigel has already proved himself to be a great blogger.
Michelle Lyall Blog-a new blogger who is sharing her coaching story on her blog…watch for her first video to appear one of these days.
Greg Taylor Blog– Another new blogger who will be making waves…check back soon and often.
DeeAnn Rice Blog– DeeAnn has joined us…she already has a great blog that I suspect is going to improve with Sally's coaching. DeeAnn gives great advice and help in her blog posts.
As you can see, we have people in class on all levels…and everyone helps eveyone else out. It is a very nurturing environment…and I have to tell you that I believe it's worth it to join Sally's coaching just to mingle with some of these super charged marketers. Hanging with them on Facebook and other social sites and learning from them as well as Sally is a real bonus.
These guys will get you moving…believe me.
Sally is an action taker and boy does she create action takers!
Until the next time… (yes…I know my new blog design isn't up yet…creative differences 😉
enJOY…every moment…


37 Responses to Kathy in The Buff and the Best Coaching Evvvveeeerrrrr!!!!