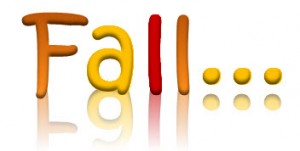 Is here (October always signifies fall for me)…and, I am loving it! Fall is my favorite time of year…with color change, crisp scents, tattered leaves…and Halloween!
Many of you already know that I am a student in Sally Neill's awesome…
"Learn With Sally" coaching…and loving every minute of it…but not everyone knows the other side of my online life, what steals my attention away.
Because there are some valuable tips that I want to pass along, I am going to share a bit of it with you.
As many of you already know, I have been involved in the outsourcing niche for the past 1 1/2 years. Wanting to pass along what I've learned along the way, I jumped in full force and I've been going since 😉
I knew that experience was going to be the only true voice here.
Although I had come a long way from where I started online and learned so much, the one commodity I never seemed to have enough of was…
time ~~~~
So, I formed a business relationship with Suzen Fontana (also in Sally's class)…my dearest friend of many, many years and we started off on our outsourcing journey.
I've learned a lot in that time…including some very hard lessons about the right way and the wrong way to outsource….and I am going to share of lot of these experiences in a report I'll be writing soon….
After studying with John Jonus, Jeff Mills and Tyrone Shum, Suzen and I decided to hire a team of Filipino workers because of their ability to communicate in English. (Since Enlish is a second language, each one has a different level of English skills)
We wanted to hire a small team and set up a couple of business models and let them run with it.
Well, I wish I could say it has been easy the last 1 1/2 years, but in reality the road has been strewn with all kinds of roadblocks, pit-falls and quick sand, personality clashes, disappearing workers…and money ;( …along with the enlightening moments.
But, in reality, isn't that how you learn?
The key is, we never gave up…we have survived…and, now the light is starting to shine through as all the training we've put our team (including us) through this last year is starting to produce fruit!
I am not going into detail about what business plans we tried or what has and hasn't worked for us…but I would like to share a bit about what you can accomplish online with help… outside of what you personally do online.
We intend to set up many "steams of income"…
We hired Jan (yep…I'd like to say it was our first…but we had to go through a few lemons before Jan arrived on the scene)…our incredible freelancer from the Philippines and she has been onboard for 1 1/2 years now.  😉
She's much more techie than I am and I've used her for the smallest of techie tasks to the largest of techie tasks 😉 She's a permanent freelancer for us.
She is also an exceptional writer and for the most part you cannot distinguish her articles and blog posts from any westerner.
But she had to be trained in different business models and that is what we've been working on for the past year.
Early this year we hired Louisa from the Philippines on a permanent basis. She too is an excellent speaker and English writer and much to our delight actually lived in the US from the time she was 5-12…her very formative years. A huge advantage for us as she is very Americanized.
She too needed training…in most everything, but I must say after taking the time to train her (we set Jan to that task)…she has come along fabulously and in fact we have trouble slowing her down!
So, exactly what have these girls been up to and what have we accomplished and why is there light finally and what does this have to do with Halloween??
The light has to do with the money we are starting to make from our niche Halloween blog. After many attempts, we have finally discovered a working formula…yipppeeeeeeee!!
Here's a little tour of our Halloween blog.The girls have been working very, very hard on this…including Suzen 😉 and I am so proud of the results!
By the way…if you really want to see how these girls write…check out our blog halloweentricksandtreats.com. They have done all the writing and posting, adjusted the design, created the pics and columns etc. etc.
All we've needed to do is add direction.
Niche blogging can be a very successful business platform online and is a way of creating multiple streams of income once developed and running. In this video I share many tips that we've discovered through trial and error finding the right recipe.
I made a few mistakes while making this…the screen capture is a bit too narrow in my opinion (must have had a brain cramp when I positioned it)…but honestly, short of going back and doing it again…I had to choose the lesser of two evils. I decided to save time…not be such a perfectionist…learn a valuable lesson, and move on!
My outsourcing experiences the past 1 1/2 years have taught me more than I realized…and, now it all seems to be flowing into a pattern…a successful one at that!
So, my friends, tenacity does pay off! And, I intend on sharing all my successes as they grow.
I've fallen a bit behind in class ;( but not bad…I'll catch up this week 🙂 ) And, I've got some major blog hopping to catch up on as I see that there have been new posts in the last few days by my favorite bloggers.
In the meantime…for all of you lucky enough to enjoy a true fall and change of color, soak in every drop…
enJOY…


23 Responses to Niche Blogging Success