Recentl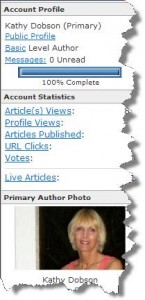 y I've been playing with Snagit 9…the awesome screen capture utility tool created by TechSmith.  If you haven't already become familiar with this tool I highly recommend that you give it a try.  They have a free 30 day fully functional trial, so you have nothing to loose and a lot to gain by experimenting with this tool.
Someone once asked John Thornhill (marketer extraordinaire) what were the three most important elements that he couldn't live without in his Internet business.  I can't remember what the other two were, but I do remember Snagit was one of them.  Now, here's a guy who's been around making money on the net for quite sometime now and is definitely at the top of his game.  If he says Snagit is one tool he can't live without, I am going to sit up and pay attention.  I knew then it was just a matter of time before I took the plunge to understand this creative, fun, versatile screen capture tool.
Snagit offers five different capture modes and over 40 different ways to copy text, video, images and website content from your screen.  You can then easily add some of the effects they offer as well as text and arrows.  Snagit allows you to capture the entire screen, including scrolling images or you can capture a partial image like the one I captured and included in this post.
With Snagit9.1…the newest version, the wide range of tools and effects are simplified in an icon structured menu that is easy to navigate.  Tools to resize, redraw, recolor are all at your fingertips as Snagits powerful editor allows you to crop, resize, adjust color, add text and apply custom effects without the use of any other application.  Additonally, Snagit will not only capture these screenshots for you, but offers an image tagging and indexing library which makes it easy for you to organize and locate later.
Here's a great resource guide for you to help you get acquainted with all aspects of Snagit including the use of video….Snagit Guide.  If you scroll down a bit on the page they offer a free Graphics mini pack called SuperStamps.  These stamps can be used outside of Snagit as well in any application where graphics is needed to enhance the presentation such as PowerPoint or Microsoft Office.
Whether you are using it in print,  IM, email, or on the web, Snagit9 will bring life and excitement to your presentations.  Take advantage of the 30 day trial while it's still available and get those creative juices flowing!
Don't forget to download your free mini pack of SuperStamps at Snagit Guide.
Till next time….
enJOY,
Kathy
8 Responses to Snagit9.1…the Best Screen Capture Tool