A few things on the agenda this morning:
I recently bumped into a resource that I thought was a great tool and I want to share it with my readers.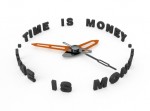 The tool is called "Tick Tock Timer" and, as you can imagine, it has everything to do with time…your time. The time you spend on the computer and how you spend it. Do you  get easily distracted by email, social markets like Facebook and Twitter?  Do you start on a writing project only to find yourself "surfing the net" a few minutes later, or answering the phone or opening emails?
Focus, focus, focus,…it can be a hard thing to do with all the distractions the Internet provides you…right in front of your nose, and all it takes is a click from your mouse and you're off and running in a totally different direction…away from the writing project you started. Its hard to get anything accomplished.
This timer was created by:
Bamboo Forest who writes for Pun Intended. His online timer makes bloggers ridiculously productive.
This timer/resource is absolutely free to use so, you have nothing to loose and a lot to gain by giving it a shot….
A Day of Gratitude:
Here we are…1/4 of the way through 2010. Can't believe we're already celebrating Easter.  Time is certainly flying by these days…and, I swear it does seem like the day gets shorter and shorter (actually there is something to that statement if you read about the Schumann Resonance)….
I took a moment this morning to reflect back on the amazing things that have happened to me in this past year and I realized I have so much to be grateful for….the classes by John Thornhill which have set me firmly on my path… further study with Lee McIntyre, my new blog and online business and the new JV associations I have been forming.
And, let's not forget my newest project…my entrance into Tyrone's Mass Outsource MasterMind Group…which I am really looking forward to. Anyone who wants to learn more about outsourcing…specifically outsourcing to the Philippines should follow along here as I will be documenting my progress and sharing what I learn.
But, most of all…behind all of this are the people…the people that are helping to make my success happen. It is those individuals that I would like to mention in this brief post on gratitude….
These people have gone beyond the normal "let's exchange links" type association. These people have helped me…have educated me and taken me up a level…either by their knowledge, motivation or inspiration
Steve King and Ron Barrett…its hard for me to differentiate between these two guys as each one has been so pivotal at helping me to the level that I am today. If you are looking for advice or help in the IM world ….these two guys are incredible and offer so much.
Dawn Kay…if you don't believe in networking, you better start. That's how I met this loyal friend who is mentoring me and helping me. She is simply awesome.
Tyrone Shum…the first expert online marketer that I've had the pleasure to interview. There's just something very special about that first in everything…and, this interview was no different. I will forever be grateful to Tyrone for launching me into the interviewing world. I see more on the horizon 😉
Randy Smith…another generous giver…his MoreMonthly has been my single most important investment outside of the classes I have signed up for and taken. I've not only been privileged to some great downloads, but most all of my JV's and IM friends have come from his forum…located inside his site. You won't believe how reasonable it is to join.
Mandy Allen…continues to inspire others with her kind words of encouragement and is always there to give a hand…no matter what the problem. She seems to have boundless energy.
Keith Alston…another classmate who has gone overboard in helping others to achieve success, including me…a true giver. He has a new site Resale Rights For You which is an awesome resource if you want to get your hands on some great Resale Rights products…both ebooks  and videos. What makes it so great is the price. Completely over delivers in value vs. cost.
John-Edwards…his blog will not only educate you in matters of the IM world and eBay (check out his awesome eBay book) but he entertains as he writes. I always come away from his blog knowing more…with a smile on my face 😉 He has been an awesome supporter.
Keith Purkiss…a relative newcomer to my IM world, I met him behind the MoreMonthly closed doors. If you want to learn about selling on Amazon as well as learning IM secrets…he's your guy.
There are so many others that deserve mention…Jacinta Dean,  Rob Corrigan, Ann Boreman and so many more.
Thanks guys!
Before I sign off, I'd just like to make mention of John Thornhill's 2010 MasterClass students. I am simply awed by the incredible students who have joined this year. They are of  a very high standard and some seem to be ahead of me already…Wow!
Here's a few that I've taken notice of and I think you should keep your eyes on:
Pete Chapman…his blog "New Horizon Publishing and Marketing" is going places. I'll put my money on this guy. He has the right attitude and I sense determination also.  Worth following. A rising star for sure.
George Nieves…another rising star. Keep your eye on his blog "Running an Online Business" for some excellent reading and resources…I already purchased off his blog 🙂
This is just a drop in the bucket…more to come as I discover them. 😉
Now, its time for me to go and visit with family and friends and enJOY this beautiful holiday.
enJOY family and friends too,
Kathy
10 Responses to Tick Tock Timer