I am very excited to be bringing an offer to you today that I believe with all my heart is a fantastic product that will save you an enormous amount of time and hook you up with some of the "best of the best" Micro Jobs vendors in the business.
Micro Jobs have certainly taken the Internet by storm…but they do have their downfalls and one of the biggest downfalls in my opinion is trying to sort the good from the bad…the winners from the losers. It can be extremely time consuming.
If you've been on Fiverr lately…you know exactly what I mean. There are pages and pages within each category. You could spend hours sorting, writing and hiring them only to get a product back that you are less than happy with and worse yet…you have to start the process all over!
It's not so much about money spent…your cost for the service is only $5. But what is your time worth?
How many hours did you spend searching before you found the right one?
That's where the true value of this product comes in.
Don't you just wish you could simplify the whole process and someone would lead you to the "best of the best"…eliminating the searching…allowing you to concentrate on more important things?
Today is your lucky day…
Alex Cass has done just that…all wrapped up in a Warrior Special Offer. And those of you familiar with the Warrior Forum already know the great value that a WSO gives.
The name of this awesome product is: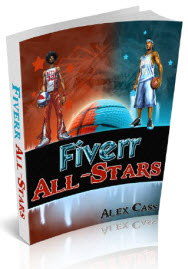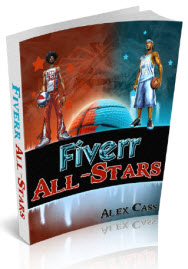 This priceless PDF breaks down all the online tasks that you could possibly need done and categorizes them neatly so you can easily navigate through the book and find exactly who and what you need…in a fraction of the time it would take you to find someone on your own.
Alex didn't just observe from the side lines…although he did one heck of a job watching and studying...he also invested a large amount of capital money in the testing stage…as he observed them doing their jobs, taking note of how serious they were, how fast they delivered and their attention to detail.
Can you imagine knowing exactly where to go to get perfectly written English articles…by talented and experienced writers that have been previously tested…for $5? That alone would be a gold mine to many bloggers and IM's because writing is such an integral part of any online business…especially blogging.
Alex didn't stop there…he took it one step…one chapter farther and introduced the "Most Valuable Players (Multi-talented All-Stars on Fiverr)
These few super talents wear many hats and caught Alex's attention because of their outstanding abilities, awesome value and versatility offered.
Here's what Alex said about these super stars:
"Their determination, will to help you succeed, and attention to detail were incredible for a mere five dollars" You literally cannot get these kinds of deals anywhere else on the Internet!
These MVP's stand out due to their amazing ratings, large amounts of orders processed and filled and their coachability…they are willing to work with you and correspond back and forth until  they get the job just right!"
Check out one of these MVP pages to see what Alex has to say about the vendor: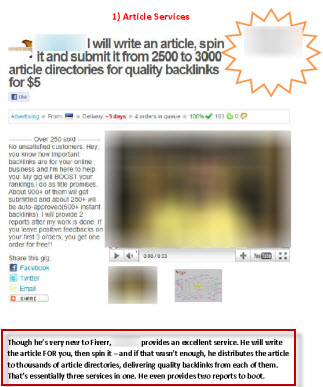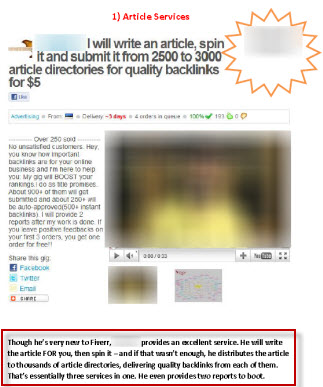 As you can see, having Alex as a talent scout really pays off.
Here's a sample page from the regular All Star listings…(all hyper-linked for easily accessibility)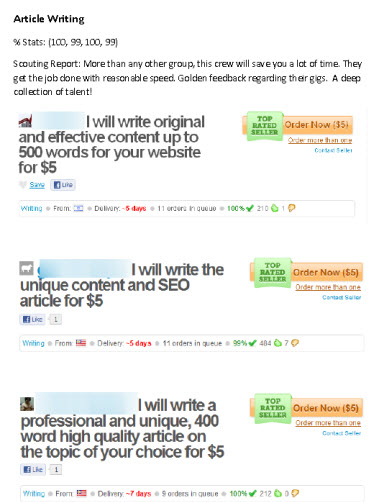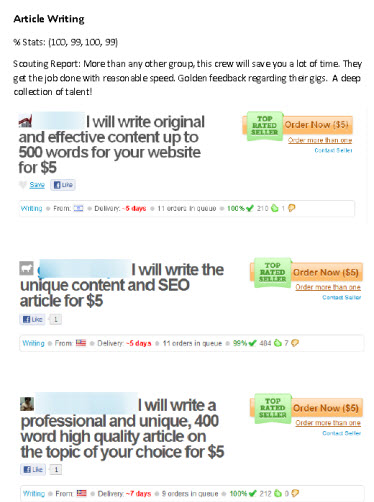 Once inside the ebook files you'll discover a mystery bonus…inside is a link to join an ongoing membership with Alex. With this membership, you get updates every two weeks…how important is that with all the new talent landing there daily?
Because I love this book so much and knew what an incredible value it was I started an email conversation with Alex to find out more. A very, very nice person I must add 😉
At any rate…I'll give you a little scoop…
Alex mentioned something about creating some sort of elite club that will be offered first to his membership only. He didn't give details so I can't say too much as I really don't know. But what I do know is that Alex has something very special planned for those who join the membership (he gives you a month free when you sign up…so, you receive the first two updated issues for free)…and, he also mentioned something to the effect of not having to use a PDF to get this information in the future.
Hmmm…what could that mean? Only one thing the way I see it…Alex is working on some sort of software that will enable his elite members to search through his data base of outstanding vendors. And, he did also mention that these discoveries will no longer be limited to Fiverr but will include many other micro-job sites.
Now, don't quote me on any of that…I may be letting the cat out of the bag here…but I just had to tell you! Since it is not written in stone and Alex hasn't actually promised me anything…I don't want to make promises I can't keep…but stay tuned! I sense something big!
He also briefly mentioned something about not making this available forever, closing the doors to the book and working exclusively with his membership…so, if you're thinking about purchasing later…well later…might just be too late.
Now the best part…the cost. You would think that a product that involved not only a cash investment but a time consuming investment would have a hefty price tag.
You will be shocked to find out that this priceless (and I do mean priceless) PDF sells for under $5.
That's right…for a grand total of $4.95 you can have access to some of the best vendors on Fiverr without doing any homework. The hard work is done for you…all you need do is browse your new PDF and choose a vendor of your liking 😉 in a mere fraction of the time you'd spend otherwise.
Wow, scouting reports on Fiverr vendors for under $5? I am still pinching myself! 😉
As a bonus, anyone who purchases through my link will have access to the "flip version"of this ebook as well as the regular PDF. You will love searching this way…it reads just like a regular book 😉 Just send your receipt to me at support@kathydobson.com and I will send you your "flip" book.
This is one I really believe in folks! " Don't take my word for it…there are plenty of testimonials and you can read more about it here…Fiverr All Stars. Grab it while you can.




P.S.
Sally Neill is opening her first coaching class on the 28th of this month and if you are lucky…there might be a few spots available. The cost is unbelievable for the value you get. I have signed up and I am very excited about learning from Sally…one of my Internet idols.
If making money online is your objective…and you want to do it in a brilliant, fun, enjoyable, non invasive way,…then Sally's teachings are your ticket! She is simply a joy to learn from.
29 Responses to Fiverr All Stars