GMail "Undo" Email Option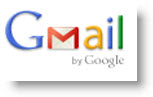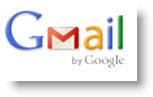 Alot of people use Google Mail…better known as GMail to send and receive email. But most people don't take advantage of all the tools that Google Mail offers those who use this service.
I was just as guilty. For the most part, I wasn't taking advantage of these extra tools…
…until one day when I needed one.
Like most of you, I send out numerous emails daily…usually without incidence.
One day after receiving an email that I wanted to send on to my business partner with my response to it…I thought I hit "forward" when I actually hit "reply."
Yep…rather then sending my reponse to this email on to my business partner…because I hit "reply" it was sent back to the person who originally sent me the email.
Panic…I noticed it right away…come back…how do I get that email back?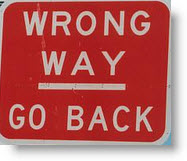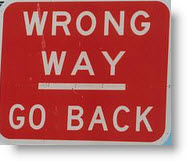 As most of you realize, once you send an email out into cyberspace…it's gone forever and there is no retrieving it. Whoever you sent it to is going to receive it whether you like it or not.
Lucky for me…with this incidence…everything I said in that email I accidentally sent back   had nothing in it that hurt me.
But, it could have been serious. What if I had said things in there that would have shocked this person I sent it back to, or even worse hurt them?
Lesson learned. I pause before every email I send out now to make sure I am sending to the right person and not to someone I don't want to see the email.
So, out of need I went searching on Google right away to see if there was any way…using GMail that I could retrieve that email before it was read.
Unfortunately, for me…the window of opportunity had easily passed by the time I found the solution.
But, the great thing is…for those that use GMail…there is a solution. The solution will only let you have 30 seconds max to retrieve that mistaken email you just sent out…but most times you realize immediately that you have sent it to the wrong person and 30 seconds is more than enough time to pull it back.
I have a feeling that  a lot of people are not aware of this gmail function so I am going to show everyone where to go to set this important feature up and working.
Below is a screen shot of the very top of my GMail account. As you see to the far right as you are looking at it is a little icon that looks a lot like a flower wheel…just follow the red arrow to the icon.
This is your options/tools for using GMail and if you haven't already explored some of these then you are missing some excellent aides/tools that you can use online.
Click on the "flower" icon that the red arrow is pointing to and click "mail settings" in the menu that comes down…it will pull up a page of GMail options for you to use.


Once you've landed on the options page scroll down 7 boxes until you come to the one that says "Undo Send." As you can see it offers you a choice of how many seconds you have to retrieve that missed sent email…you can choose 5, 10, 20 or 30 seconds.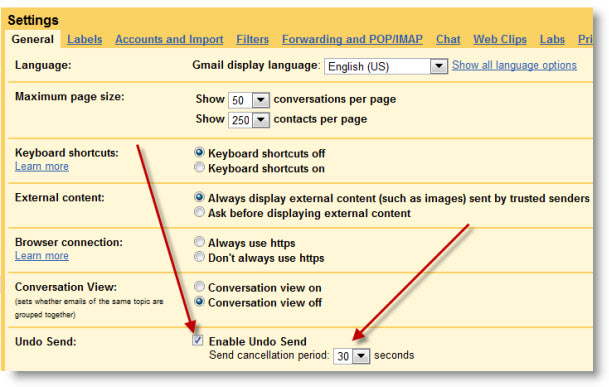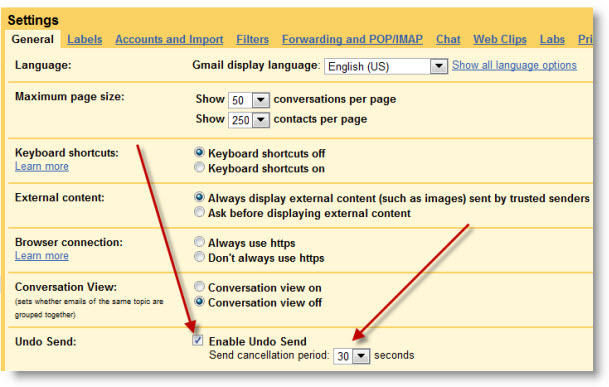 Make sure that the box is checked and pick which time option you want (I don't know why anyone would choose anything but 30 seconds)…just like the pic above and don't forget to click "save changes" button at the bottom of the page before you leave the page to save your new settings.


Now…let's test. Go back to GMail and click on "compose" so that you can test this out.
Compose an email to yourself at another address or someone you trust (just in case 😉
Hit the "send" button at the top of your email and this message "Undo" "View message" will appear right  next to where it says "Your message has been sent" at the top of your GMail page:

Quickly click the "undo" button to pull that mis-sent email back to safety.
Remember you only have the max of 30 seconds to do this…and less if you have not set the timer to 30 seconds as shown above.
The great thing about this tool is that it works even if you send your email to another email client like AOL. I tried it and it worked perfectly…the email was never sent. So, not only does it work for GMail friends and clients…but it works for anyone you send to from GMail.
Now that you've found the GMail options/tools page you can play with some of the other options that are available. If you're going to be out of town and can't get to your email for a few days there is even a vacation option that you can check and it will send a message to those who try and reach you during this time.
I am going to continue to explore these options and I'll fill you in on any that I think are just plain fun or I think could really help you online. I've already found another option that I am using on a regular basis that I think you'll love.
We'll explore that one in the next post 😉
Let me know what you think…and, if you've ever sent out an email to the wrong person and what type of reactions you got to it.
Hope everyone is enjoying spring vacation and that your Easter holiday was full of good food (choco Easter bunnies included,) family and lots of friends 😉


Recent High End Domain Sales:
Navidad.com recently sold on Sedo for a sweet $100,000

Approvals.com went for $60,000…also at Sedo

MediaOptions.com went for $45,000…Sedo

Ringer.com $40,500…AfternicDLS

VideosOnline.com $18,000…AfternicDLS

WorldWideWarning.net $10,000…GoDaddy

Directory.net $10,000…GoDaddy
Even some .co's are making it big time:
Tequila.co $14,500 (remember…these .co's were only released last year…so, that's means someone bought this a year ago for around $30 bucks and sold it a year later for $14,500!
That's a nice profit!
35 Responses to GMail "Undo" Email Option
September 2023
M
T
W
T
F
S
S
1
2
3
4
5
6
7
8
9
10
11
12
13
14
15
16
17
18
19
20
21
22
23
24
25
26
27
28
29
30