Micro Jobs sites have certainly become the rage these days. I've even heard it referred to as a "revolution." 😉
So far, I've found 110 + sites that are presently active and ready for new members…either as sellers or buyers.
What you as the buyer need to remember is that each site…in order to be slightly different from the next has set up a different price structure.
One site may be $5 only like Fiverr or the services may vary in price starting at $2, $3 and going all the way up to $3,000.
Not a problem except for one thing…and, this one thing is important if you are a buyer of services.
What you must understand as a buyer is that these sellers, in order to get maximum exposure, list their services on as many sites as possible.
Their logic is simple…more sites…more people, more people…more sales. This is smart business and one you would be wise to follow if you are a seller.
But what does this mean to the buyer? It means that a service that you find listed on one site for $5 could easily be listed…exactly the same…on another site where services start at $8.
The vendor does not have the choice to list the service for $5 on certain sites, so to stay within the parameters of each sites price listings, they adjust their service ad to reflect the price for that given site.
For example, I found a listing on Uphype.com for an "elegant facebook business page template which cost hundreds of dollars" for $8.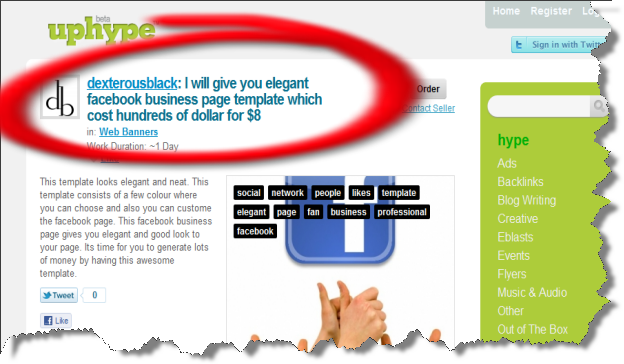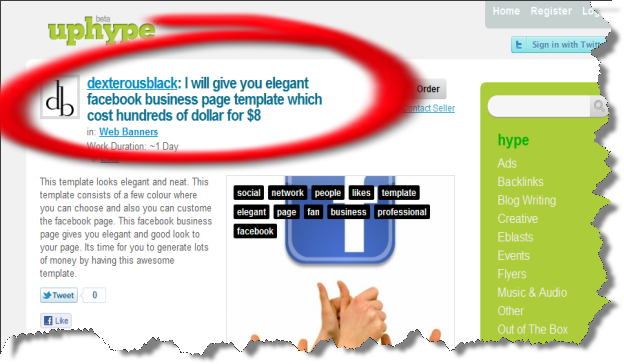 Seems like a fair enough deal…right? But if you look a little further, you will find the same exact listing…from the same exact vendor for $5 on Gigbucks.com…clearly a nice $3 savings.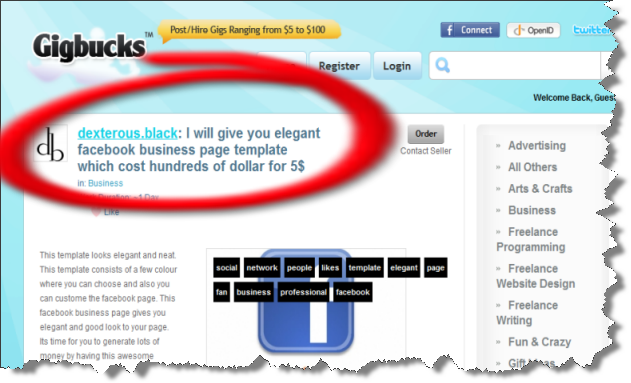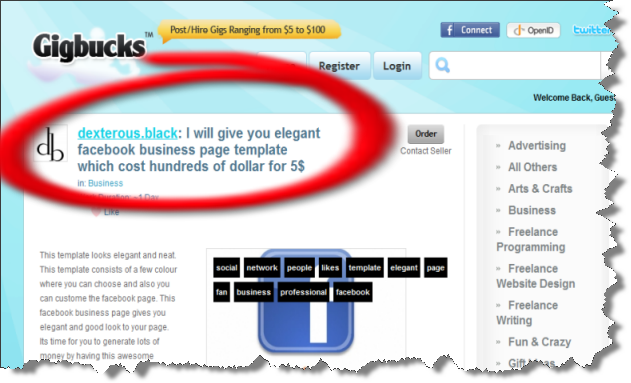 Do that a few times a week or month and it adds up.
Remember, it's all about exposure for them. They really don't care where the sale comes from…it all pads their Paypal account.
(This really isn't some wicked scheme set up by these vendors to make extra money…they are simply playing the game by the rules.)
But for the buyer…it can hurt their Paypal account.
The only solution is to surf each site separately to find the best price.
But, who the heck has time to surf around on 110 + sites to try and save a few dollars? On the other hand, who can afford to blow money unnecessarily?
Time is money and wasting precious time surfing different sites can cost you money too.
Today I have a solution that is really going to help you.


I recently discovered a site called jobreapr.com that is a search engine for these Micro Job Sites. What that means is that you can go to jobreapr.com, type in your keyword in the search bar and let the search engine to the searching for you.
This search engine was created by the folks over at Agriya. So, it does have limitations. It will only pull results from sites that use the Agriya script…which is by far the most popular script, and have listed their site with them.
At the time of this blog post, there were 23 sites listed with them.
As you can see to your right, jobreapr also includes the amount of gigs each site has so far.
Don't let this guide you too much as a newer site would probably not have as many listings as an older one…but it may be every bit as good…and possibly cheaper 😉
This does leave out some of the Micro Sites that do not use this script…you'll have to surf them separately.
But, if it were me, I would start with this search engine first…to save valuable time.
This gives the owners that use the Agriya script a clear advantage over others that don't…they can be found by anyone using this search engine.
For those that would like to start one of these sites, but you're stuck on where to go with the idea…
…let me give you a little piece of advice.
Think like an entrepreneur…don't box in your ideas because it has not been done yet.
There are so many ways to use these new scripts to make money…infinite ideas. If you need a little inspiration,  watch for my new ereport outlining over 110 of these sites.
You can browse them and let your imagination go wild as it feeds on the ideas of others. 😉
Next post I'll have that opt in ready for the book…it's free, and I'll also show you a site that I think is very creative in the way they used one of these clone scripts.
Making money just gets easier and easier and the best part about it is anyone who owns a computer can cash in on these new opportunities.
The 21st Century is the age of the Internet Entrepreneur. It's time to shine 😉
More to come on the exciting Micro Jobs explosion…


45 Responses to Micro Job Explosion