What a month! This incredible project I've been involved in called Personal Passion Formula by Chuck Goetschel has pretty much eaten all the time I've had in the last 3-4 weeks.
And, what a ride it's been! I think I've experienced every emotion in that time from feeling an exuberant high to total nearly paralyzing fear
…laughter…tears…disappointment…joy, anger…I've felt it all.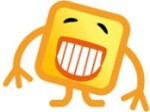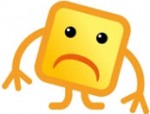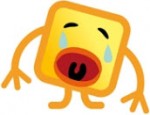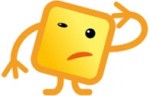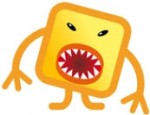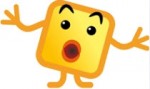 When this opportunity came along I admit there was a part of me that wanted to run as quick as I could the other way.
But, lucky for me the other part of me embraced this opportunity with open arms and although it cost me my sanity for a few weeks…the project is now complete, submitted to Personal Passion Formula and contained within this super fantastic course.
It's only one small portion as this course has 28 trainers…some of them world renown motivational and business teachers. Each one has created a set of videos that teach within their chosen niche.
And, it all starts with connecting you with your passion and that's where Chuck Goetschel comes in. You know, when you hear things like….
"I am going to connect you with your passion" …if you are like me, you immediately wonder how someone can help you find your passion since it is not a concrete thing we are talking about. It's not like they can take you by the hand walk you to the store and help you to make a purchase.
I was leary…until I watched one of the first training videos released by Chuck in pre-launch.
This guy really knows what he is talking about…no wonder he is in demand all over the world as a speaker…and he really does give you exercises and a plan to discover what you are passionate about. It works.
That's just the beginning…there are five  modules total. One of the trainers is a blog expert and is going to help you get your first website up and running so you can start cashing in on your passion right away. Branding, marketing, video creation, outsourcing…it's all covered.
As if all of this is not enough…because of a minor glitch at launch Chuck has added two coaching calls with him worth $1,000 if the purchase is made by this coming Friday the 18th.
Remember this guy is in demand around the world for his ability to  motivate people into action and you get two extra coaching calls with him!
Here is the link to the latest webinar given by Chuck.
You can see for yourself why this guy is in demand and what this course is going to offer you.
Personal Passion Formula will take you from wishing and dreaming about your passion to creating income out of it using the power of the Internet.
These are exciting times we are living in and opportunities exist that have never existed before and we'd be crazy not to take advantage of them.
That's what this course will do for you…it will take you by the hand and show you how to take advantage of the world that is now our marketplace.
You'll not only get and be up and running online, but you will learn why the 21st Century is no longer about competition but about co-operation and collaboration.
Chuck offers a full 60 day guarantee for this product so that gives you plenty of time to check it out closely.
And, to make things even sweeter…he offers a 3 payment plan option so that anyone who desires to better themselves and break out of corporate confinement will have access.
Here's what's included:
5 Video Training Modules (all taught by experts in their field…that sets this course apart from others)
5 Live group coaching calls (your experts will be on these calls)
Mindbytes Video series (this is yours to keep even if you opt out before 60 days)
Access to an online community
Bonus: if purchased by the 18th of Feb.
2 additional coaching calls with Chuck
Personal Passion Formula is the formula for the 21st Century.
I've been online long enough to know what a course like this would/should cost you…there is nothing else like this out there right now.
The price of $297 is hard to believe when you consider the combined expert knowledge that you are going to have access to. Less than $300 investment….WOW.
And, don't forget he has a three month payment plan so this is accessible to anyone.
Possibly,  it's time for you to consider an opportunity like this….
they don't come along every day… and this course will be closing it's doors on the 25th of February…
Don't be left behind…you must take action in order to change anything in your life. Isn't it time?
Now a special thanks to a few people who helped me with this gigantic opportunity…not only with their knowledge but with their encouragement…
so…thanks Dawn Kay and Sally Neill …
and a special, special thanks goes to Steve Wilkins who is one of the most incredible marketers I know.
This guy knows what he is doing and is like the energizer bunny…he just keeps going and going…and, getting amazing results!
Thanks for your guidance Steve and for promoting this product.
If you're looking for the best bonus page out there for Personal Passion Formula….here it is: (with all the work I had to do to get the videos done I simply did not have time to create an awesome bonus like he did) and I want my readers to have access to the best….
Combine what the course is already offering with the bonus from Chuck and the bonus' from Steve and you have a winner!
Don't forget…you have a 60 day guarantee to watch and discover…you are completely covered so no worries.
The time is now guys…it's time to be one with your passion 😉  This is the age of the Internet Entrepreneur…grab your chance to be one of them!
Coming online as an entrepreneur is one of the best things I have ever done for myself…and I want the same for you!


Thanks for your patience guys…I wanted to write this a couple of days ago but mom went into the hospital and I had obligations to her and my dad 😉
24 Responses to Chuck Goetschel's Personal Passion Formula