Since web hosting is such an important part of any website, membership sites included, I'd like to spend a little time this morning espousing the merits of d9 hosting.  D9 hosting is owned and run by Dan Thompson and Paula Brett and opened it's doors in the spring of 2007.  Dan and Paula were simply tired of the shabby hosting solutions that were available.  They wanted to create a solution that would solve some of these problems such as unacceptable downtime, and slow unacceptable support.
So, the two most important things to look for when searching for a hosting company is reliability and customer service.  Without these two elements firmly in place, your website is in danger of not being seen.
Building your site, driving traffic to it and supplying fresh, in demand content is enough to have on your plate when you open the doors to your new website.  You need a hosting company that will make sure you are provided with the uptime you need…afterall, your success depends on the customer being able to reach you.  Make sure your site can be seen at all times as well as loading efficiently and quickly.  You do not want the consumer leaving your site because it loads too slow.  So, make sure your host has high bandwidth and fast connection.
I received an automated email from one of Socrates Socratous lists the other day.  For those of you that are fairly new to Internet marketing, Socrates is one of the mentor/guru's who is on top of the IM game.  Not only is he on top of his game, he plays the game as well as anyone I've come across in this field.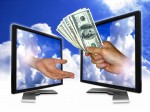 One of the reasons he is such a success at what he does is because he gives so much of himself and his knowledge for free that people naturally want to follow him and his ideas.  By setting the reciprocol laws in motion…giving…he opens himself to receive.  By conducting his business keeping inline with Universal laws and principles, he has become a huge success financially and personally and has created a list of followers second to none.
Anyway the reason for this post is this:  In that email that Socrates sent out to his list he mentions the fact that he is on his way to Cyprus (yes, that's Cyprus, the beautiful Mediteranean Island) to spend the next two months.  Wow, two months in Cyprus…his home.  Now, how many business' do you know…other than IM that would allow such an extravagant trip?
This is it!  Finally, after a few weeks of changes and trials to see what works and to find the perfect fit for  me….last night after I got home from work I sat with my son…deliberating about the… Continue reading →
For those of you who have stopped by recently, you are obviously aware of the changes with my blog design.  My son continues to work at it…trying to please his ever fickle mom!
I really like the header on… Continue reading →
For those of you who have been here before, you can see that my blog is getting a face-lift.  My son who just finished digital design class is working on a new header and footer and maybe even a new theme altogether.
Nothing is permanent yet…so please be patient and check back often this week as we work the final details out.  I may go back to the original theme, just change the colors and add a new header and footer….it's all up in the air yet!  I really like this new theme….the page flows nicely, and it's not near as boxy feeling.  Unfortunately, it's not the ideal theme for Search Engine Optimization.  I need a third column and with this theme you can only add that third column on the left hand side…I want two columns together on the right side.    😉