As most of you know I am on vacation right now…off in Colorado for family visits and mountain retreats 😉
Although I am not due to return until the 31st of the month, I thought it would be fun to share some pictures from my camping trip to the Gore Mountain Range located within the Colorado Rockies. I am a hiker at heart.
At first I thought it might be fun to create a "flip book" from my assortment of pics (flip books read just like regular books and would make great online picture albums)…but then it suddenly dawned on me that this was a great opportunity to practice my Camtasia and Power Point skills by creating a video presentation with my camping pictures.
This would accomplish a few things… Continue reading →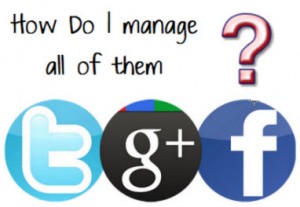 Wowzeeeee…my head is spinning! I just finished watching all the videos that are included in this weeks "Learn With Sally" lesson. This week included a lot of busy work…basically laying the foundations for all the social media networks that are a must in today's blogging world.
It's all about getting that all important traffic and using the appropriate tools to do that…and no one that I know is better than using those social tools for traffic than Sally.
And, if I must admit it…driving traffic to my site is a weakness of mine and something I am paying close attention to.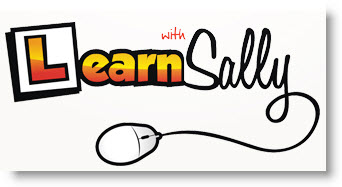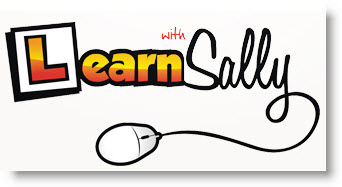 Recently I joined Sally Neill's new coaching course "Learn With Sally." with a definite purpose in mind. I didn't just jump in…I knew exactly what I was getting into. I have a goal in mind and I firm resolve to achieve it…and…
I know Sally's course is my ticket to getting there (as long as I take productive action of course), because she has achieved what I desire to achieve, to become adept at creating a living from my own blog…so that I can show others how to do the same thing….the perfect path to follow…. Continue reading →
Yippeeeeeee…..

I just arrived home today from a visit with my grandkids (they are the lights of my life) and even though I am a bit tired from the drive…2 hours north, I am running on adrenaline because I get to announce the winners of my Camtasia Snag It contest.
I have to tell you that in my two years of blogging, this blog post idea might be the most fun I've had yet.
Here's some of the highlights of what I was able to accomplish:
Excitement around my blog 😉
Inspired ideas for my tagline/byline header
New blogging friendships – building my network
An opportunity to create my first Camtasia video – accomplishing and learning something new
Helping those who helped me by linking back to their blogs
and, so much more… Continue reading →
I am very excited to be bringing an offer to you today that I believe with all my heart is a fantastic product that will save you an enormous amount of time and hook you up with some of the "best of the best" Micro Jobs vendors in the business.
Micro Jobs have certainly taken the Internet by storm…but they do have their downfalls and one of the biggest downfalls in my opinion is trying to sort the good from the bad…the winners from the losers. It can be extremely time consuming.
If you've been on Fiverr lately…you know exactly what I mean. There are pages and pages within each category. You could spend hours sorting, writing and hiring them only to get a product back that you are less than happy with and worse yet…you have to start the process all over!
It's not so much about money spent…your cost for the service is only $5. But what is your time worth?
How many hours did you spend searching before you found the right one?
That's where the true value of this product comes in.
Don't you just wish you could simplify the whole process and someone would lead you to the "best of the best"…eliminating the searching…allowing you to concentrate on more important things?
Today is your lucky day… Continue reading →