"Tim is Indiana Jones for the digital age. I've already used his advice to go spearfishing on remote islands and ski the best hidden slopes of Argentina. Simply put, do what he says and you can live like a millionaire."
-Albert Pope, Derivatives Trading, UBS World Headquarters
Anyone who has read "4 Hour Work Week" by Timothy Ferriss will appreciate why I've included a link to a chapter in his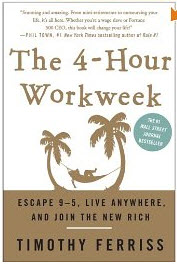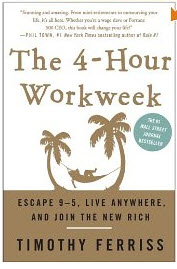 book with this post. If you have not already read this mind-expanding eye opener then an introduction by way of this chapter will be enough to have you hankering for more…I am sure of it.
For those not in the know, "4 Hour Work Week"  the first book written by Timothy Ferriss, was released in 2007 and is now sold into 35 languages after reaching number one on both the New York Times and Wall Street Journal Best Seller list.
But, that's not what this post is about…you can read all you want about Tim Ferriss and his accomplishments (and, there are many) on his own site…which I am going to link to in a moment ;)….
Point I want to make here is that there is a movement that  possibly originated or at least gained tremendous ground as it exploded out to the consciousness of the masses with the release of Tim's book…a whole new paradigm of thought about "lifestyle design."
In the book Tim Ferriss uses the acronym DEAL for the four main chapters. It stands for: Definition, Elimination, Automation, and Liberation. Continue reading →
Today I am going to bring up the most important step to achieving success…whether it be online or offline.
That step is your ~ACTION step~
You see, action is what takes the image from your imagination and manifests it in this physical realm. Action is movement… you stir the atoms awake and get them moving and they simply answer the design of the vision that is held forth.
Without the all important action step, your image remains in the realm of the "imagination." That's all fine and good if you want to exist in that realm all the time. Good luck paying your bills from there though 😉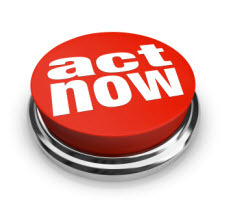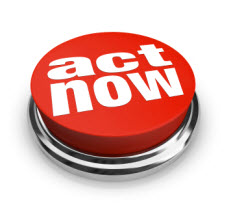 For those who want to take those visions and create/bring them into the physical realm…you must perform the action step…the movement step…the creation step.
Take enough action steps towards your vision and eventually you will create in the physical realm what you have dreamed up in the imaginary realm! It's law folks…plain and simple. Mathematical law.
I wonder how many realize that the word "action" is contained in and is in fact the last word within the word "attraction." Continue reading →
A challenge initiated by two of my marketing buddies Steve King and Jacinta Dean. Join the fun and get favor with Google 😉
The goal is to get 100 or more comments on  one designated blog post. Each person who participates designates what blog post is the "contest" one.
Anyone can join...so don't be shy. Just drop a note to anyone on this list 100 Blog Comments of participating people and let someone know so you can be added to the list. Continue reading →
I heard some exciting news the other day that would be lots of fun to share with you guys. A good friend of mine who is also an Internet marketer,  Sally Neill,  recently won a contest that is going to fetch her a completely new $2,000 blog redo ready to roll! Wow! Continue reading →
At the end of the last post I promised to update my journey into Tyrone's Mass Outsource Mastermind course. And, I do promise that I will give a detailed progress report in just a few days. But, I recently ran into a website that I've been totally smitten with and there is a contest running there with a time frame that needs to be addressed.
This unique, educating and entertaining site is "Tropical MBA"…and it is the brainchild of Dan Andrew. Dan is a lifestyle designer and location independent entrepreneur…basically what that means is Dan is free to choose his own lifestyle and to pursue his passions independent of any location. He has freedom and mobility to live life as he sees fit.
Dan left the comforts of home in beautiful San Diego over just over 2 years ago, literally leaving everything behind…grabbed his backpack and headed to Asia . He does digital marketing services for his own company now…based in the Philippines and travels whenever he wants because he operates his whole business on the computer.
What would make a successful businessman leave everything behind for an uncertain future? Continue reading →